Mr Holly
Mr Holly is a labourer with a love for simple pleasures; a warm curd tart or a warm cuddle from his wife will send him to bed with a smile.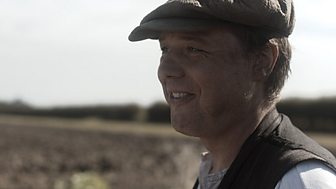 Even if he has to share that bed with his wife and most of his six children! He lives in a railway carriage in the local shanty town, The Shacks, but he's happy and reckons they've got the best sea views in the whole of South Riding. Mr Holly's own education was curtailed as a boy because he had to work to support his family. Now he dreams his daughter Lydia will fulfil her potential in a way he never could, but when tragedy strikes, everything they both hoped for is threatened.
Shaun Dooley
Shaun will star in the upcoming BBC One drama Exile. In 2010 he appeared in BBC Four's The Road to Coronation Street. Other credits include The Woman in Black, The Awakening, Hustle, the Red Riding Trilogy, Five Days, Married. Single. Other, Mark of Cain, Silent Witness, Apparitions and The Street.