Gabriel Brodie
Gabriel Brodie is a charming chancer; a larger-than-life character with an eye for spotting opportunities – in business and pleasure.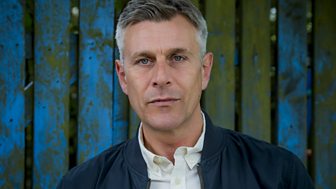 He's not afraid to live dangerously, bending the rules for his own gain, but he has a big heart and only takes advantage of those who deserve it. Gabriel has spent his life living by his wit; ducking and diving is second nature to him.
Brother to Leo and Michael, Gabriel had a particularly strong bond with older sibling Michael and tried to emulate him by joining the army but, not being naturally suited to following orders, he left.
Gabriel came to Shieldinch having followed Michael and his family there. However, family loyalty was pushed aside when Gabriel embarked on an affair with sister-in-law Leyla. Following Michael's tragic death in prison, Gabriel and Leyla's relationship eventually succumbed to guilt, family disapproval and alcoholism.
Gabriel used to hold the belief that, if he never got too close to anyone, no one could ever hurt him. However, he has learnt to let people get close to him – not least his much-loved niece, Nicole, but he's savvy enough never to wear his heart on his sleeve.
After an ill-fated affair with gangster's wife Mandy Kennedy, Gabriel got together with Kelly-Marie Adams, but they emigrated to Australia after being driven out of town by Lenny. However, when Kelly-Marie disappeared, Gabriel returned to Shieldinch with her son Callum. Lenny was far from pleased, but when it comes to living dangerously, Gabriel's like a moth to the flame…