Jahan Abedi from Cardiff
Cardiff Iranian-born millionaire Jahan Abedi lives and works in the capital.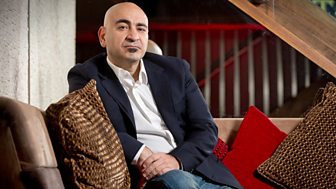 As a multi-millionaire and owner of up-market bars, clubs and restaurants in the capital, it dawned on father-to-be Jahan that perhaps there is more to life than hard work and hard-earned cash. According to the 2012 national census figures, 168,000 people born outside of the UK are now resident in Wales and around 28,000 of these people live in Cardiff, with Jahan being one of them.