Nina
She had strange relationships in the past but this is something else...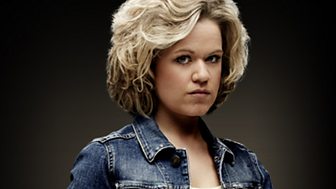 Nina was always strong-willed and fierce even before she met Annie, Mitchell and George. The hidden scars on her stomach, given to Nina by a violent ex-boyfriend, give us an insight into a past experience that hardened her character. But it wasn't until she met equally quirky George that she let herself begin to relax.
Live with it. It's happening.

Nina
For a while Nina and George went together like strawberries and cream. That is, if the strawberries turned into a man-eating werewolf once a month and spent most of their relationship trying not to let the cream find out. But aside from that minor issue they were the perfect couple. Both loving, both flawed and both fiercely protective of each other. Unfortunately it was their closeness that would lead to some of the most disturbing events of Nina's life.
Nina's discovery of George's supernatural side turned her life upside down, opening her eyes not just to werewolves, but to vampires, ghosts and a whole range of beings outside her control. At times it was too much for her to cope with, but there was something in Nina that just couldn't stay away...
Sinead Keenan
Sinead Keenan (born 27 December 1977) is an Irish actress who has worked largely in British television.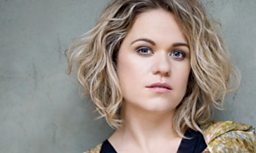 She is also known for playing Kelly Hawkins in Moving Wallpaper. Keenan has guest starred in episodes of Taggart, Doctors and Murder City. She also appeared in the Doctor Who serial The End of Time as Addams. She was also a member of the RSC (Royal Shakespeare Company), playing parts such as Hermia in A Midsummer Night's Dream and Evie in the original play, The American Pilot. Keenan was born in Dublin.