Kojo
Appeared on Episode 3 - Wednesday 16 May 2012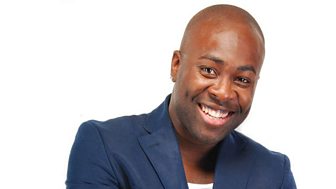 Dubbed "The Fresh Prince Of Hackney" Kojo is a talented comedian, DJ and Choice FM Breakfast Show presenter.
Working in stand up since 2000, he is now a favourite on MTV with his own show: Kojo's Comedy Funhouse.
He also runs his own production company where he writes film scripts and stages comedy events.
We're sure he'll lighten the mood on the panel then.