Helen Hatley
Helen is a Policy Adviser to the Leader of the Opposition, Nicola Murray.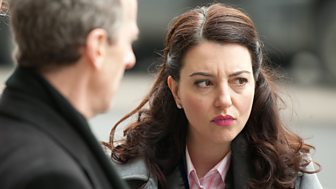 Helen was always Nicola Murray's first choice as special advisor, but only agreed to join Nicola's team when she became Leader.
Helen would like to think she can make a difference to Nicola's presentational style, fashion sense and media profile but she always makes it seem like a bit of an uphill struggle. Helen isn't as strong on policy as Olly, but that's why Olly's there, isn't it?
Played by Rebecca Gethings