Romania
Representing Romania are Mandinga with the song 'Zaleilah'.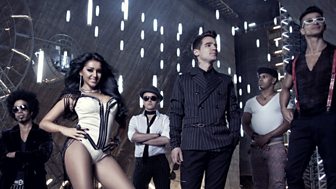 The seven member group Mandinga were formed ten years ago in Romania.
Mandinga are a unique juxtaposition of Cuban and Romanian sounds

Eurovision.tv
They consist of Elena (lead vocals), Alex (trumpet), Chupi (drums), El Niño (congas), Omar (piano), Zach (saxophone) and Tony (trombone).