Oliver Reeder
Olly is a Policy Adviser to Leader of the Opposition.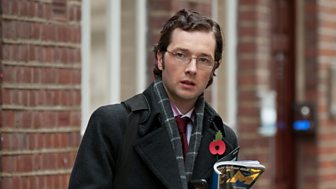 Olly has never had a proper job, joining a think tank after graduating from Cambridge, working there for three years before being picked up as a fresh-faced, ideas man for the previous Government. Managed five years at DoSAC up to 2010 election, and is now senior policy advisor to Nicola Murray.
Often bullied by Malcolm into doing his dirty work, including keeping his relationship with Emma going to gain political intel. Ambitious, wonky, cocky, and morally bankrupt.
Played by Chris Addison