Prof. Raimund Karl
Professor Karl, a native Austrian, studied archaeology at the University of Vienna. He moved to Wales in 2001 to take up a research post at the Centre for Advanced Welsh and Celtic Studies in Aberystwyth.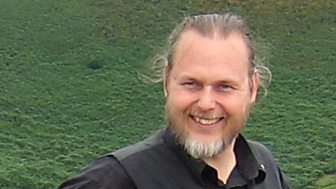 My favourite thing about archaeology is that it has many more open questions than answers.

Prof. Raimund Karl
Raimund Karl started lecturing at the University of Bangor in 2003 and has headed up the School of History, Welsh History and Archaeology since 2007. His main research interests are the archaeology of Britain and 'Celtic' Europe in the first millennium BC and AD, and the management and administration of archaeological heritage.  Professor Karl will join our guest panel discussion at The Great British Story event in Cardiff.