Karen Hollins
Karen is great with the patients but is a complete hypochondriac, and won't hesitate to pester the doctors for a diagnosis.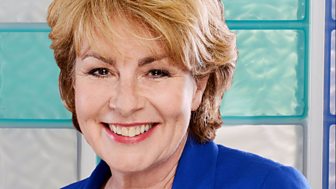 Karen is dedicated to the job, though her family will always come first, so any kind of emergency at home and she's straight out the door!
Her responsibilities have increased somewhat since taking on the position of health care assistant, but whilst appearing confident, Karen doesn't have the utmost faith in her abilities and will always pass the buck if unsure.
The discovery of her pregnancy sent a rift through the family. Rob's uncompromising stance pushed Karen away and although Karen did choose to terminate the pregnancy, relations between her and Rob were strained for some time.
Her two children, Jack and Imogen have now moved on to further education and she misses them terribly.
Jan Pearson
Jan once posed as a pilot in order to get on a flight
Jan's first crush was Ingrid Bergman
Jan's dad used to be a Cumberland wrestler
Before joining Doctors, Jan appeared in Holby City, Silent Witness, Where the Heart Is and Stanton Blues