Alfred Huggins
Alfred Huggins is a man tormented both by earthly desires and by the desire to do good.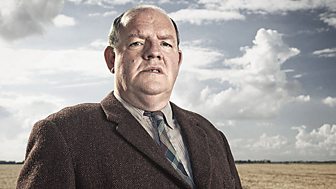 He is a man of the cloth, whose heart genuinely bleeds for the poor of the South Riding, whose eye will always be caught by a pretty girl, and whose soul will be in torment after. In agonies of lust for young Bessy Warbuckle he exposes himself to blackmail and in a bid to get hold of enough money to pay her off, becomes embroiled in a piece of political corruption that may lead to his ruin...
John Henshaw
John appeared as Meatballs in Ken Loach's 'Looking for Eric' in 2009 and will star in the upcoming BBC comedy Candy Cabs. His numerous film and television credits include Going Postal, Grow Your Own, Confessions of a Diary Secretary, Starter for Ten, Early Doors, Born and Bred and The Cops.