Mark Kermode
Mark is the resident film reviewer for The Culture Show, Radio 5 Live and the BBC News Channel.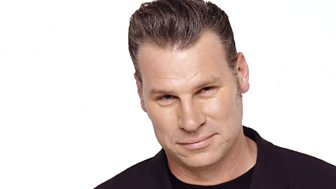 He writes for The Observer, and is a contributing editor for Sight & Sound magazine. His recent autobiographical novel, It's Only a Movie, was a bestseller. He curates both the Shetland Film Festival and the New Forest Film Festival.
Mark Kermode began his career in film journalism and broadcasting in the 1980s after studying English at Manchester University, where he wrote his Ph.D thesis on horror fiction. He began working for magazines such as City Life, Time Out and the NME, and since then has also worked for The Independent, The Guardian, Vox, Empire, Flicks, Fangoria and Neon, among others.
In the early 1990s he moved into radio broadcasting, contributing to and presenting various programmes and shows on BBC radio networks.
He has written and presented Fear of God: 25 Years of the Exorcist and The Poughkeepsie Shuffle: Tracing the French Connection, both for the BBC.
His trademark intense and often frightening rants about various films which he likes or dislikes have earned him something of a 'cult' following in the UK.