Annie
The ghost with the most is an overused phrase, but in this case very true...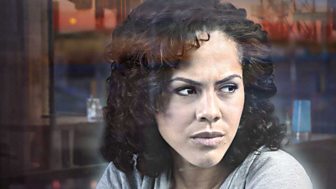 I thought there'd be fireworks, I thought the clouds would part, I thought there'd be Elvis.

Annie
Annie has been a ghost since her fiancé killed her back in 2007, but since then she's seen more of life than ever before. She's defied death's door, been to Purgatory and back, discovered her lover (Mitchell) was responsible for the murder of twenty innocent people and watched as he was killed by best friend George. In this series, Annie is more than ever the matriarch of Honolulu Heights.
Lenora Crichlow
Lenora Isabella Crichlow (born 4 January 1985, Westminster, London) is a British actress of Trinidadian and English descent. Crichlow came to public prominence starring as Maria 'Sugar' Sweet in Channel 4's adaptation of the Julie Burchill novel Sugar Rush which won the 2006 International Emmy Award in the 'Children And Young People' category.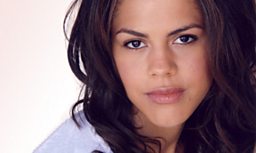 She then appeared in 'Gridlock', a 2007 episode of Doctor Who and BBC One's feature length drama Kiss of Death in 2008, starring alongside Danny Dyer. In November 2008, the BBC announced she had been cast as Annie, a ghost in a flat share with a vampire and a werewolf, in Being Human. In November 2009 she played the part of Alice in Collision, an ITV1 drama which ran over five consecutive nights. Since January 2010, Crichlow has appeared in Material Girl on BBC One as Ali Redcliffe, a fashion designer Lenora also played the role of Ashley in a BBC Three pilot, Dappers. She also presented Who is Nelson Mandela on BBC Three. As well as returning to play Annie in the fourth series of Being Human, 2011 also saw Lenora star in the first episode of BBC 1 drama Death in Paradise.