Macs White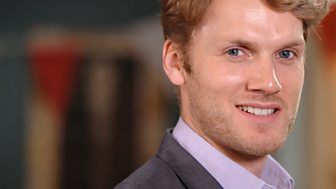 Macs yw'r hynaf o feibion Siôn White. Mae'n athro mathemateg yn Ysgol y Mynach ac yn cael ambell i gyfrifoldeb dirprwy.
Mae wedi ymddwyn mewn ffyrdd amheus yn y gorffennol ond wedi dod o hyd i enaid hoff cytûn yn Sioned.
Macs is Siôn White's eldest son and he's a maths teacher at the local secondary school.
His behaviour has been somewhat suspicious in the past but he's much happier now that he's found his soul mate in Sioned.