Ireland
Representing Ireland is Ryan Dolan with the song Only Love Survives.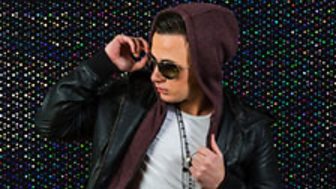 Ryan Dolan is a young singer-songwriter from Strabane in Tyrone. His distinctive vocals have provided support to many acts over the years including Tinchy Stryder, Jedward and many more. Dolan has been touted as one of the most exciting homegrown musical talents to be discovered in Ireland in recent years and his YouTube channel has received over 800,000 hits.
I am thrilled to have been chosen to represent Ireland in the Eurovision Song Contest. I'd like to thank my family, friends and my mentor Stuart for all their support

Ryan Dolan
Co-composer Wez Devine is a 34-year-old songwriter/producer originally from Malahide, Dublin now based in Donegal. The duo have enjoyed previous success in the UK after their single The Secret made it onto the Radio 1 daytime playlist. Both are hopeful that their latest composition Only Love Survives will bring Eurovision back to Ireland for the eighth time.