Jimeoin
Jimeoin is an Irish Comedian who was brought up in Portstewart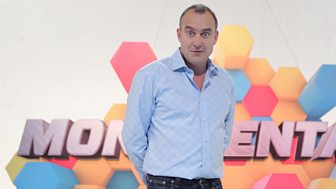 He is a household name in Australia and one of the most loved and celebrated comedians on the planet.
His brilliant mix of observations on everyday life, surreal wit and affinity with his audience have seen him become one of the most popular live performers in Edinburgh, Montreal and Melbourne comedy festivals. It was in Australia that he rose to prominence with his comedy act in the early 1990's, and the self titled TV show "Jimeoin". It got such brilliant ratings that he is now known down under as Australian's favourite Irishman.
In 1999, Jimeoin wrote and starred in his debut feature film "THE CRAIC" Its opening weekend made it the second highest grossing box office movie in Australian -produced film history and it went on to have hugely successful video releases throughout western speaking countries.
In his native Ireland, it was second only to THE MATRIX. As well as countless TV shows in Australia, in the UK Jimeoin has recently appeared on The Royal Variety Performance", "Live at the Apollo", "Michael MacIntyre's Comedy Roadshow", the massive "Ch4 Gala in support of Great Ormond Street" at the O2 Arena as well as 3 consecutive years of "The Best of the Edinburgh Fringe".
Jimeoin is a true international comic legend from Northern Ireland. His observations on Northern Ireland and the way he can whittle comic gold from the most unlikely of places, is a sight to behold.