Colin Evans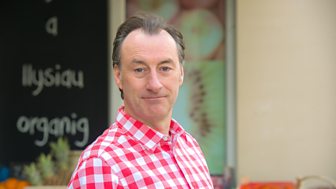 Tipyn o glown, ond un sydd yn gyfaill triw ac yn gymwynaswr o'i gorun i'w sawdl.
Cofiwch o dan golur pob clown mae 'na ddagrau'n cronni...
A bit of a clown, but also a true friend that's happy to help anyone.
Remember, tears lie under the mask of every clown...