Maggie Philbin
Bang's newest recruit comes with plenty of previous. Maggie anchored the much loved Tomorrow's World in the 1980s, and has stayed on the pulse of science and technology ever since.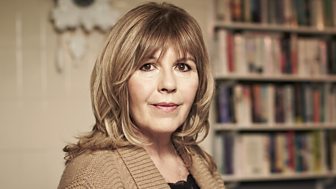 In the last five years she's reported for BBC Breakfast, Inside Out and BBC Webwise, as well as heading up the BBC's Digital Switchover and writing for The Guardian.
Maggie's work has been recognised by some prestigious organisations. In 2008 she created an interactive science and engineering event for teenagers which was awarded Best Engineering Event by the British Science Association in 2010.
At the WISE Awards in 2012 she won the Communication and Outreach category of Women of Outstanding Achievement. In the same year she received an Honorary Doctor of Technology degree from De Montfort University for "bringing a greater understanding of science and technology to the public".
It's all experience that puts Maggie in a perfect position to join Liz and Jem in their quest to make sense of your world through science. And she's as enthusiastic as ever.
"I'm so delighted to be back on BBC One, bringing accessible science to a family audience once more. It's what Bang does best. This year we're focusing on the stories we all care about, the ones where understanding more about the science can make a real difference to our lives."