Justine Lacey
Justine is a nurse employed by Sav to look after his father.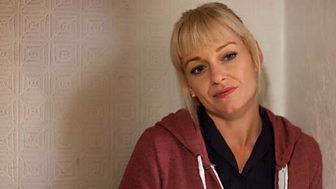 She is caring, easy to talk to, but no-nonsense. She is a wife and mother with a very busy life. However Justine also finds time for a secret lover.
Christine Tremarco
Christine was born in Liverpool and has appeared on television in Casualty, Justice, Silent Witness, Moving On, Waterloo Road, New Tricks, Five Days, Dalziel and Pascoe, Trial and Retribution, City Central, Heartbeat and Clocking Off. She has also appeared in films Priest, Under the Skin and The Leaving of Liverpool.