Iain Stewart
Iain is a Geologist and Professor of Geoscience Communication at the University of Plymouth. He studied at Strathclyde and Bristol universities, where his research included work on volcanoes in the Mediterranean.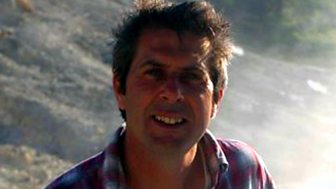 He has presented a number of series about geology and the landscape. These include Men of Rock, Earth: The Power of the Planet and How to Grow a Planet.
For Volcano Live, Iain revists Vesuvius and Naples. He explains the volcanic phenomena which make that part of Italy so fascinating to geologists, and a byword for volcanic disaster for the rest of us.
Iain has visited over 40 volcanoes during the course of his research and presenting career. However, he has never visited Kilauea, the Hawaiian volcano where Volcano Live is based. He admits to being excited to visit because "As a geologist, the Hawaiian volcanoes are places that you grow up with in textbooks. They're embedded in your geological DNA."