Mal Pope
Singer, songwriter, creator of hit musicals - Mal's got plenty of strings to his bow.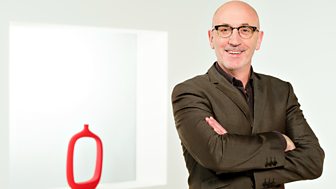 Mal tells us a bit about himself:
I was born in Brynhyfryd, Swansea at the start of the sixties into a family of teachers. Music was very important in our house with a grandmother who played the church organ and the Welsh hymn singing a permanent fixture for Sunday tea times.
At the age of seven I started to play guitar and within two years had started writing my own songs. I sent a tape to John Peel at Radio One at the age of 12 and within six weeks of that session being played I had signed a record deal with Elton John.
That started a bizarre string of events including training with Watford FC and beating Elton John at Subbutteo football! This also marked my first appearance on Radio for the BBC in Wales with an interview for Vincent Kane on Good Morning Wales in 1974. It seems that from that moment the stage was set and ever since I have managed to combine music broadcasting and a love for football.
Since then, I've interviewed everyone from Archbishops to Prime Ministers, written songs for Cliff Richard and The Hollies, sung with Bonnie Tyler and Elton John and toured with Art Garfunkel and Belinda Carlisle.
I've had my own TV series and presented network programmes for BBC Radio 2 and 4. In recent years I have started to write musicals. "Amazing Grace" told the story of events surrounding the 1904 Welsh revival and "Contender" was based on the life of boxer Tommy Farr.
One of the only relationships I've had which has lasted longer than my love affair with Radio Wales has been with my long suffering wife, Hilary. Our four children are a constant source of joy if not a little worry and concern!