Rosa Makepeace
Rosa creates quite an impact.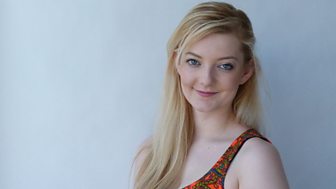 | Fact title | Fact data |
| --- | --- |
| Played by: | Anna Piper |
| Status: | Single |
| Occupation: | Dairy worker |
| Lives in: | Borchester |
Pushy and outspoken, she was the reason Jamie Perks was dumped by former girlfriend Natalie, although they are friends rather than in a relationship.
She views qualifications with some disdain, having left school with few of them. But she was lucky to get part-time work in Mike Tucker's small-scale milk bottling plant.
Where's the party, then?

Rosa Makepeace
Likes - Having a good time
Dislikes - Her dad letting the family down
Highs - Getting mobile when her parents bought her a scooter
Lows - Her dad going to prison, her parents splitting up, her dad sleeping rough, her dad's suicide attempt... you get the picture.
Anna Piper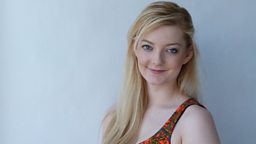 Birmingham college student Anna Piper joined The Archers in 2012 through her drama group.
Archers highlights
Getting the part! I've been brought up with The Archers always on, so it's very surreal and massively exciting to hear my voice on the show.
Anna on Rosa
She's feisty and determined, and loves a bit of banter with the boys. I'm sure deep down she's a bit of a softy but she definitely puts on a front for everyone else!
Favourite
Actor - Julie Walters. She's an amazing witty and intelligent actress; an excellent example of what Brummies can do!
Book - Oranges Are Not The Only Fruit by Jeanette Winterson.
Film - Billy Elliot. It never fails to make me smile and it reminds me of my childhood since I've watched it hundreds of times.
I'd still like to...
...act in a witty sit-com, they look like so much fun and I think us Brits do them best!!