Jim Probert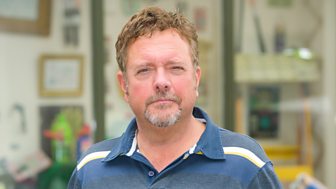 Krakatoa Cwmderi! Ond fel pob llosgfynydd mae gan Jim galon gynnes iawn.
Er gwaethaf ei ddelwedd fel tipyn o deyrn mae o'n llawer mwy tebygol o gael ei fwlio nag o fod yn fwli!

Cwmderi's very own Krakatoa! But like every volcano Jim has a very warm heart.
Despite his reputation for being a bit of a tyrant Jim is much more likely to be bullied than be a bully!