Malta
Representing Malta is the band Firelight with Coming Home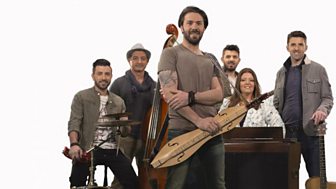 Firelight are a relatively new Maltese country folk pop band formed in June 2013. Richard Edwards, the band's composer and writer, comes from a family of musicians, including his father who is a highly regarded Maltese singer. Indeed Firelight is a real family affair, and Richard is not only joined by his sister, Michelle Mifsud, on the piano, but his brother Wayne William provides backing vocals.
We have to make sure we deliver as much energy from the stage

Richard Edwards
Richard plays the Appalachian mountain dulcimer (an American stringed folk instrument), the acoustic guitar, and various percussion instruments. Guitarist Daniel Micalle, bassist Tony Polidano, and Leslie Decesare on the drums and harmonica complete the line-up.
It's not the first Eurovision attempt for Richard as he entered the Maltese pre-selection shows in 2003 and 2005 as part of the group The Mics but was unsuccessful. Undeterred, he entered as a solo artist in 2010 and 2011.
The band believe that their Eurovision entry for 2014 and its sentiment about returning home will be especially poignant for the thousands of emigrants who travel across Europe for work, spending months away from their families.