Estonia
Representing Estonia is Birgit Õigemeel with Et Uus Saaks Alguse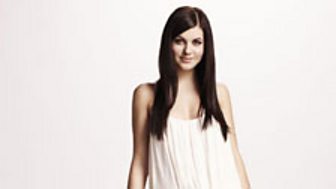 Birgit Õigemeel has a lot going on in her life at the moment. Not only is she representing Estonia in Eurovision 2013, but she has just moved to a new home in Tallinn, and she is expecting her first child with partner Indrek Sarrap. So singing a song entitled Et Uus Saaks Alguse, or New Beginnings, is rather appropriate.
I'm interested in the deeper effect that music has on people

Birgit
Birgit began her singing career in 2007 when she won the first ever seriesof Estonian Pop Idol. A year later she set up the Tähelaps (Starchild) charity with politician and good friend Margus Tsahkna in support of the education of children from orphanages.
In 2009 she teamed up with the internationally acclaimed deep house production duo Rulers of the Deep on the album Teineteisel Pool (The Other Side). It won her the Estonian Female Artist of the Year award 2010.
Later in 2010 she took the role of Maria von Trapp in the The Sound of Music in Estonia. Not her first Eurovision attempt, Brigit has taken part in the national selection for Eurovision on two previous occasions, in 2008 and 2012.