Anushka Arora
Anushka Arora's first taste of broadcasting was in hospital radio and local community radio stations.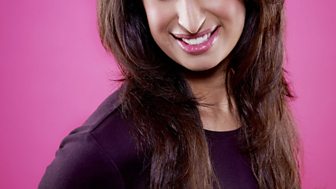 If it's not for my natural flair for fashion, it's my passionate flamboyance for entertainment.

Anushka Arora
Anushka has a degree in Journalism and won an award for the Top 5 'Best Presenter of the Year' category at the National Hospital Radio Awards.
Her drive and determination for being at the top remained when she got her first break in radio working for Club Asia, moving onto Sunrise Radio six months later.
The word 'fun' is what Anushka is all about. She is known for her humour and loves to throw her moves on the dance floor. She has endless amounts of energy and is in love with everything Bollywood.
Anushka's extremely excited about her new show with Bobby. We are a mad pair and will bring you lots of fun, games, celebrity guests and plenty of comedy.