DCI Craig Costello
DCI Craig Costello is an experienced detective and heads up the Murder Investigation Team.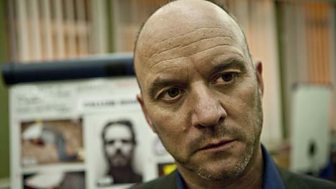 He's straight talking and not looking to be anyone's best friend. Costello does not take kindly to anyone interfering in his investigations and has an instinctive suspicion of Sav.
Mark Womack
Mark was born in Liverpool, and studied at RADA. He has appeared in many television series including The Runaway, Moving On, Empathy, New Tricks, Strictly Confidential, Sorted, The Inspector Lynley Mysteries, New Street Law and Murphy's Law. He has also appeared in films Route Irish, Hillsborough, Under the Skin and The Bombmaker.