BBC Radio 2 Christmas and New Year Programmes
Catch up on some of BBC Radio 2's festive treats, with this handy guide to our Christmas and New Year highlights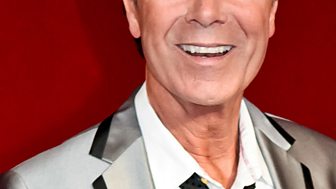 Robbie Williams
Saturday 21 December, 3pm-6pm
Robbie Williams sat in the hot seat while Dermot O'Leary took a well-desrved, week-long break.  Taking control of the mic, Robbie invited a glittering array of guests into the studio, with a great selection of live music.
Jon And Miranda
Monday 23 December, 2pm-5pm
A short man and a tall woman returned to BBC Radio 2 for Christmas and brought along  the magical gift of laughter and quite a few seasonal surprises. Stuffed with guests and basted with games, festive quizzes and arguing about presents, Jon Holmes and Miranda Hart were back with a bang!
French & Saunders
Tuesday & Thursday, 24 & 26 December, 12noon-2pm
Two of the biggest names in British comedy got behind the mic for a whole host of festive frivolity. For two days during the festive period, comedy duo Dawn French and Jennifer Saunders played some of their favourite music, and were joined in the studio by star guests including comedy icon Victoria Wood.
Cliff Richard
Sir Cliff Richard, otherwise known as the confirmed King of Christmas, returned to BBC Radio this Christmas and hosted his very own two-hour festive show. Sir Cliff shared his life, career and the music that had inspired him throughout the years; from the record that motivated him to first pick up the microphone, to the albums that shaped his ambitions later in his career, and the tracks that kept his love and passion for music alive today.
Dame Edna's Christmas Leftovers
Thursday 26 December, 10am-12noon
Catch up with superstar housewife Dame Edna Everage as she threw open her portals to the Radio 2 audience. It was the day after the big day before and taking time off from her farewell tour of the nation, the great Dame Edna offered advice on how to cope with the ordeal of... Boxing Day.
A Night To Remember: Ana Matronic On Disco
Tuesday 31 December, 8pm–10pm
Scissor Sister Ana Matronic will be delving into her record collection and bringing listeners two hours of disco music to get them in the mood for New Year's Eve celebrations.