Jenny Cuffe
Jenny Cuffe joined the BBC in 1974 as a graduate news trainee. In her first job at Radio Solent she gained notoriety by telling listeners to the breakfast show that she had just seen the famous liner, the QE2, come in through the newsroom window.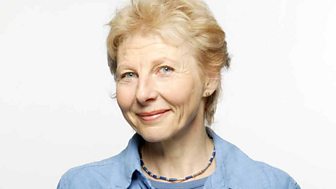 Despite the ensuing ridicule, she went on to report for Woman's Hour, BBC2's Public Eye and Channel 4's Despatches, before joining the BBC radio current affairs team in Manchester where she presented the Seven Days series and regularly reports for File on 4.
She travels across the world with her microphone, often working alone in challenging situations and has made several award-winning programmes for Radio 4 and World Service Radio on subjects including HIV drug trails in Uganda, child protection in Haringey and the forced return of asylum seekers to the Democratic Republic of Congo.
"It's the immediacy and intimacy of radio that I love", she says. "And I would rather be talking to people in a bus on the edge of the Sahara than interviewing presidents or celebrities".