Lady Felicia Montague
A glamorous woman with a lively dress sense and manner to match.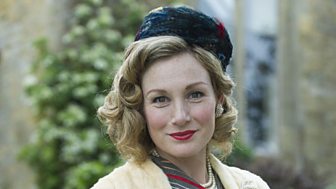 Wealthy, but bored, Lady Felicia is a socialite, constantly throwing charity functions, not so much because she believes in the cause, but because she loves a party. But despite filling her life with every distraction imaginable, underneath it all, the Countess is lonely. To fill the void, her behaviour is often hedonistic and impulsive as she seeks out drama and affairs.
Nancy Carroll
Nancy has appeared in Midsummer Murders, Lewis, Silent Witness and The Gathering Storm.