Adam White
I have been making wildlife films at the BBC for almost 20 years.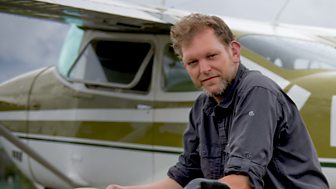 I have worked with Sir David Attenborough, Chris Packham & Steve Backshall, on series like Life of Birds, Life in Cold Blood and Secrets of our Living Planet. I joined Wild Brazil as one of the series producers, and spent a lot of time in 2013 on location.
No-one could believe what we had witnessed

Adam White
Filming wild jaguars was a real highlight, as for so much of my career they were viewed as un-filmable. Although they didn't give up their secrets easily, we had to spend 9 weeks on location, and search around 10,000 miles of riverbank to find them.
But my favourite part probably has to be following the capuchin courtship story. There was one breath-taking moment when after four days of this poor female trying to persuade the male to mate with her, they looked at each other and kissed. No-one could believe what we had witnessed.