Sarah Walker
Sarah co-presents Classical Collection, a sequence of great music in classic recordings each weekday at 10:00 on Radio 3.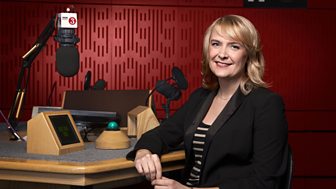 Sarah was born in Barnsley where her earliest enthusiasms were music, art, writing and making taped 'radio shows' for her friends. She studied music at Royal Holloway College and Reading University, where she specialised in performance. Since then she has worked as a broadcaster, pianist and teacher.
Sarah has a strong interest in contemporary music and in 1995 completed a PhD on the subject of English experimental music. Pursuing that interest, she has performed with many new music groups and has premiered lots of new material.