Jack Branning
Considered the good-looking and most successful Branning brother, Jack's got a reputation as a smooth operator with an eye for the ladies.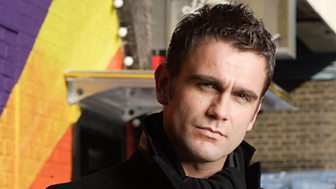 | Fact title | Fact data |
| --- | --- |
| First appearance: | 29th October 2007 |
| Last appearance: | 15th October 2013 |
| Occupation: | Co-owner of Branning Brothers Used Cars |
Lock up your daughters, wives, sisters, cousins and nieces… this man has no morals when it comes to who he charms into bed.
I always win.

Jack Branning
Health issues: Jack still has fragments of bullet left in his brain after he was shot by his nephew's ex-girlfriend
Past career: Jack was invalided out of the force with a full pension
Hobbies: Fishing
Football: Supports West Ham
Friends: Jack has known Michael Moon since school
Jack's an ex-copper and 'jack-the-lad' who exudes confidence, charm and natural authority. Jack always takes the logical, legal route at first, but if that doesn't get results he has no qualms about bending the rules. He uses his connections in the force when he needs to, and officers always deliver him favours. Above all, he likes to win and be top dog.
Although he found stability in his marriage to Ronnie, and as a father to their baby 'James', his life fell apart when he discovered that Ronnie swapped their baby with Kat's baby, Tommy, following the cot death of James. The ensuing sense of betrayal and grief left him in a dark place, which he locks up inside.
However, it seemed that Jack found happiness with new love, Sharon and her son Dennis Junior... but Sharon's ex, Phil, was always lurking around the corner. Jack's jealousy of Phil came to a head when he knocked him unconscious after a heated argument... and while Phil decided not to press charges, he knew that he had got inside Jack's head. A secret kiss with Sharon, and the knowledge that Jack had been back in touch with Ronnie gave Phil enough ammunition to call a halt to the wedding, but on a rare moment of compassion, he decided to let Sharon have another shot of happiness with Jack... pity Jack didnt feel the same way! Jack realised that the love he felt for Sharon could never compare to what he shared with Ronnie, and decided not to go ahead with their wedding.
Much to Michael's annoyance, Jack recently sold his share of Basher's Gym to Janine, and intends to spend more time with Max running Branning Brothers Used Cars. Since Ronnie's return though, Jack seems focused on going back to how things were with her. After a kiss in the R&R and the promise that he wont let her push him away this time, Jack was determined to regain his past happiness. But a Phil-shaped cloud soon rained on Jack's parade and left Ronnie without her family on side. As Jack prepared to propose to Ronnie yet again, the two came to realise their past wasn't quite in the past and their relationship wouldn't work. Heartbroken and unable to deal with seeing Ronnie on the Square everyday, Jack packed a bag and drove off, leaving Walford and the love of his life behind him.
Scott Maslen
Scott Maslen was previously best known for his role as DS Phil Hunter in The Bill. He's also appeared in Heartbeat, Peak Practice and in Guy Richie's series Lock, Stock...
When he's got the time, Scott enjoys a spot of fishing, particularly for carp.
His favourite types of music are jazz and funk, and he's recently been getting down to tunes by the Sound Stylistics.
His favourite EastEnders character of all time is Dot.
In May 2009, he was awarded Sexiest Male at the British Soap Awards, beating fellow EastEnders star Robert Kazinsky to the trophy.
Find out more about Jack's Walford connections and play quizzes and games in our family tree.