Wales
The Land, safe play area in Wrexham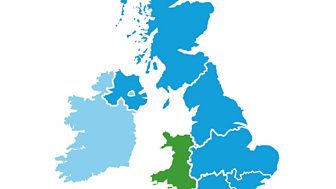 The Association of Voluntary Organisations in Wrexham has set up a junk adventure play area for children to enjoy free, self-determined play in a safe way. The Land project is hidden behind high wooden fencing near a school in Plas Madoc. Designed by the children themselves, there's a brook running round the hillock that's loaded with donated furniture, props that would otherwise be recycled and some containers that have been fitted with electricity to act as storage or an office base.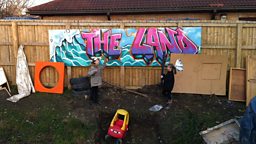 Ellie and Paige had a whale of a time making a home out of a large cardboard box, then adding a 'conservatory', then deciding to put it on top of a container so they'd be up high and have a good view. Young Corey joined in by helping to saw a front door into the cardboard box while play workers supervised without taking the initiative or interfering.
All the while, these youngsters - sometimes up to 50 at a time at weekends - are learning valuable life skills about managing risk, using your imagination, solving problems and sharing. These children might not otherwise have a safe space to play in or the resources to let their imaginations run wild so they can begin to achieve their potential.
Meet more children and get involved