Ruby Pratt
Ruby Pratt and her sister, Pearl, run The Stores, the dressmakers' shop in Candleford.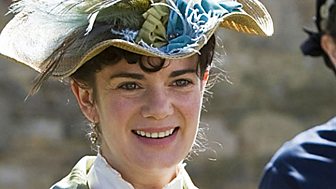 Ruby left Candleford in order to pursue a romance with a suitor in Pontefract, but now that relationship has ended Ruby has returned to live at the Stores. But her failed romance has changed Ruby and things between her and Pearl will never be quite as they were.
Victoria Hamilton
Victoria is an accomplished stage performer, having won the London Critics Circle Theatre Award in 1995 for Most Promising Newcomer, and 2000 for Best Actress. She was also nominated for a 2002 Laurence Olivier Theatre Award for Best Actress and Broadway's 2003 Tony Award as Best Actress. On the small screen, she's appeared in Pride and Prejudice and Trial and Retribution.