Edmund
Denise's uncle is a gentle-hearted, old-fashioned draper and dressmaker.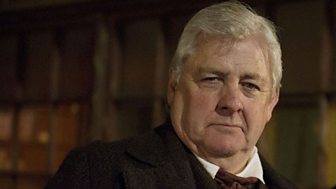 With the love of Miss Audrey, happiness has found the proud and stubborn Edmund Lovett at last. However when she urges Edmund to look to the future, change doesn't come easy for a man so stuck in his ways and he finds it difficult to let go of the past.
Peter Wight
Peter has appeared in countless shows in his long career, such as Early Doors, Titanic, Party Animals and Case Sensitive. Peter has also starred in films such as Hot Fuzz, Babel, Another Year, Vera Drake and Naked.