Kamila Shamsie
Kamila Shamsie chooses the film All About Eve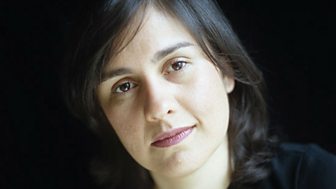 | Fact title | Fact data |
| --- | --- |
| Novelist | Books include In The City by the Sea, Broken Verses and Burnt Shadows, which was shortlisted for the Orange Prize for Fiction. Born in Pakistan. On the 2013 Granta list of 20 young best writers. |
All About Eve
Kamila Shamsie chooses the film All About Eve (1950), written and directed by Joseph Mankiewicz and starring Bette Davis as Broadway star Margo Channing and Anne Baxter as aspiring actress Eve Harrington.
From the Archive
Bette Davis
Bette Davis on playing older women, her thoughts on sex, and her famous one-liners.
From Woman's Hour with Jenni Murray 17 Aug 1987 on Radio 4
Casting Margot
Actress Honor Blackman tells the story of Bette Davis's casting in All About Eve.
From The Movie That Changed My Life: Honor Blackman 14 Aug 2009 on Radio 2
Joseph Mankiewicz
Director Joseph Mankiewicz on All About Eve and the difficulty in getting certain words past the censors.
Speaking to the BBC on 01 Jan 1978
Kamila Shamsie
Kamila Shamsie talks about exploring Asian issues and Pakistan in her work.
From Nihal 21 May 2013 on Asian Network