Michael Heaver
Michael works for the UK Independence Party as their Head of Online Engagement, and has twice been the Chair of Young Independence, the party's youth movement.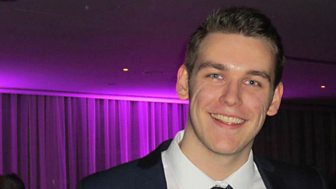 With strong views on immigration, Michael has written for The Telegraph, Sun and Express and regularly blogs on right-wing websites such as Dale & Co and The Commentator.
No stranger to a live debate, aged 18 Michael won the Schools Question Time Challenge, with the prize being to appear on Question Time's panel alongside Iain Duncan Smith, Douglas Alexander, and the Godfather of televised debates, David Dimbleby himself.
Looks like Jake might have met his match then.