Procurement
One of the most complicated issues I've faced while working within the NHS is the procurement process - where and who you can buy food from.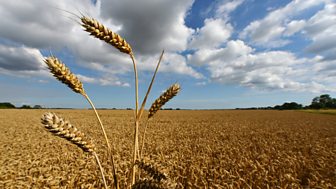 Every hospital will have an 'Approved Supplier List', which has had the appropriate checks and certificates to be able to supply the NHS.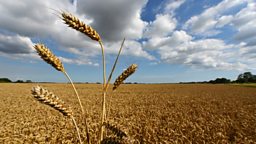 The problem is that in my experience these suppliers don't always offer the best prices or quality of product. Also, food could be coming from all over the country – sometimes the world!
A prime example was while I was at Scarborough, a town with fantastic fishing ports on its doorstep, and yet they were buying their fish from Somerset. My belief is that hospitals have a responsibility to try to source their food from local suppliers where possible to help support the local economy - and failing that, always buy British.
There are some fantastic examples of hospitals already doing this, so it is possible. You don't have to buy produce from companies on the approved suppliers list - you can find your own local suppliers. In my experience many of the hospitals who already source local food have found it more economical to do so. It's a little bit of work, but is well worth it.
Hospitals have a responsibility to try to source their food from local suppliers

James Martin
What you need from suppliers:
Work with your health and safety team while sourcing new suppliers. (You may need to adapt your risk assessment.)
Obtain advice from your local environmental office in regards to what certificates and qualifications suppliers will need.
Produce contamination is a real and constant threat, hence when working with new suppliers it's key that you can trace back produce to its origin.
Conduct site visits of suppliers where possible.
Once you have sourced your new produce, use it to your advantage when writing up your recipes. For example rather than 'Beef and Mushroom Pie' it could be 'A Prime Herefordshire Beef and Baby Button Mushroom Pie'.
Hospitals have massive buying power due to the volume of produce they buy, so use that to your advantage when negotiating prices. The weekly menu will really help when talking to suppliers, as you'll know what you'll need everyday, so don't be afraid to shop around for the best price.
The Soil Association gives its support
"The Soil Association believes that feeding patients good, fresh food is crucially important, and that food across the whole hospital should reflect a positive food culture," says Susannah McWilliam, workplace health and hospitals project manager for the Soil Association.
Hospitals should lead by example

Susannah McWilliam
"Hospitals should lead by example, showcasing how good food culture can support and enhance good health.
"Hospitals that serve good local and seasonal produce often get the best value for their money as the benefits are multiple: the food is traceable, offering reassurance to consumers; food is often fresher; food miles are reduced; and costs are kept down by making the most of seasonal abundance. Developing relationships with local producers can have great benefits for the local economy too."
NFU backs James' blueprint
"The work James Martin has undertaken over the past few years is a brilliant initiative to get hospitals to buy locally and get the most out of great British food," says National Farmers' Union president Peter Kendall.
The NFU is right behind James in challenging the staus quo

Peter Kendall
"The NFU is right behind James in challenging the staus quo to make sure that more patients receive great quality, really nutritious food when they need it most.
"We would encourage hospital procurers to follow the example that James has set, and work with the rest of the supply chain, so hospitals can more readily procure local, regional and British product. Food service wholesalers must grab this great opportunity by working with their local hospitals to secure more regional and seasonal British food."
Links: Local Suppliers
"The NFU is delighted to help James. We can offer advice to hospital trusts and procurers who may be looking to change their food supply arrangements. We can also help highlight that need to our members. Click the link above to find out more."

Visit the Hospital Caterers Association site to find out how simple it is for hospitals to procure local produce from local suppliers.