Susan Hay
Susan Hay co-presents BBC Radio Scotland's daily magazine show with topical reports and celebrity interviews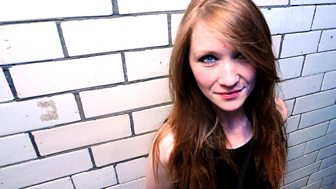 Susan Hay is one of Fred's production team on MacAulay & Co.
Previously Susan worked in music radio picking up a Sony Award along the way.
Thanks to MacAulay & Co, Susan is rediscovering the joys of cooking! Susan accepted the challenge of making an Italian sausage dish for Fred, despite her usual limits of cheese toasties. The dish was a success and since then she has invested in a few cook books. 
It's not just Susan's cooking skills which have been put to the test on MacAulay & Co, her driving skills have too. Susan has made no secret of the fact it took her a few times to pass her driving test and so when the chance to learn parallel parking arose, Susan jumped at it.
A Paisley girl, Susan is an early riser who likes action movies, heated rollers, motown music and trips to the seaside.
MacAulay and Co: Gardening Tips
Fred and Susan get some back to basics gardening advice from The Beechgrove Garden' s Carole Baxter.