Cameo Profile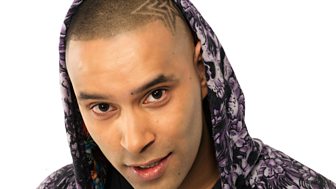 DJ Cameo began his DJing career back in 1997 playing in local bars and clubs in West London. His main influences at that time were Tuff Jam, EZ and the Dreem Teem. He then landed on the set on London's Taste FM which allowed him to be heard on the UK underground music scene and to gain experience in working on a radio station. With success on Taste FM Cameo also featured on other pirate stations such as Delight FM, Ice FM and Lush Fm.
In 2001 Cameo teamed up with Danny C and MC Viper to produce Addicted. Cameo then got involved with producer J-Sweet to produce the underground track "Hi Grade" that was then signed to the MOBO 2002 compilation, and the 2003 Garage anthem "Original Bad Girl Style" featuring Gemma Fox.
In October 2005 Cameo started his own label and worked with artists such as Jon E Cash, DaVinChe, Terror Danger, P-Jam, Dexplicit, Vital, Delinquent, TnT, J-Sweet, IMP, Jiggalo, Black Jack and Scandalous.
In early 2006, on behalf of 1Xtra and BBC Radio 3, Cameo hosted Urban Classic, a music event which brought urban street stars together with the BBC Symphony Orchestra for a performance at the Hackney Empire. Cameo has also appeared on the TV drama series Dubplate Drama.