Grace Woodward
Grace is a fashion stylist, TV presenter and reality TV judge known for her no-nonsense comments and outspoken opinions.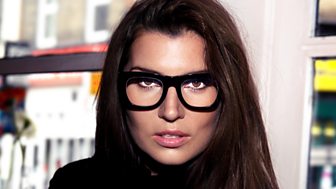 She was a judge on Britain and Ireland's Next Top Model, and styled contestants from The X Factor, as well as stars like Florence Welch, La Roux and Pharrell Williams. However she wasn't always preening pop stars, as she started out selling and marketing saucy knickers for Agent Provocateur.
Looking good is Grace's bread and butter, so we hope she's got a look or two ready for us in our Body Beautiful special.