Lindsey Butler
ELIMINATED IN THE BATTLE ROUNDS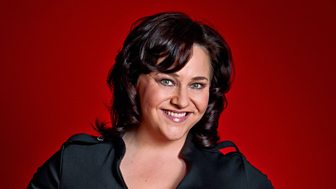 | Fact title | Fact data |
| --- | --- |
| Team | Tom |
| Age | 41 |
| Home town | West Bromwich |
As a museum tour guide in the Black Country, her life has been all about history. But with Sir Tom as her coach, Lindsey's looking ahead to her very bright future...
I entered this competition to test myself, but the closer you get, the more you want it.

Lindsey
Lindsey, 41, would never have applied for The Voice if it wasn't for her mum, who saw her talent and told her to go for it. In her Blind Audition, she sang Rod Stewart's 'I Don't Want To Talk About It'- but Sir Tom DID want to talk about it, adding her to his team.
With a distinctive country twang, her friends have always said she has a great voice. Now there'll be a lot more people (millions, in fact) who'll be talking about Lindsey Butler.