Baroness Hale of Richmond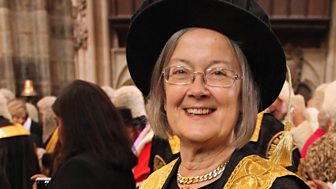 | Fact title | Fact data |
| --- | --- |
| Professional Field | Law |
| Born | 31 January 1945 |
| Place of Birth | Yorkshire |
| Education | Richmond High School for Girls; University of Cambridge; Gray's Inn |
In 2004, Brenda Hale became the first woman to sit on Britain's Supreme Court and the first family lawyer to fill the post. She began her career teaching law at the University of Manchester, becoming Professor of Law in 1986. She was appointed to the Law Commission in 1984 and spent ten years re-defining the face of family law. She was made QC in 1989, and a High Court judge in 1994.
"I have had such an unusual career, my colleagues don't compare themselves to me in the way that they otherwise might."

Baroness Hale of Richmond
She has criticised judicial appointments system for self-selecting from a pool of predominantly white men from similar economic and academic backgrounds.