Kate
Radiating health, happiness and love, heavily pregnant Kate is the epitome of contentment.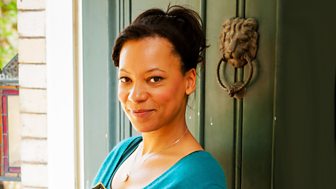 Her relationship with Caroline steps up a notch as they begin to embark on parenthood. Kate knows that anything she and Caroline do as a team will work out. It always does. Caroline has a calming effect on Kate.
Now that Kate's moved into Caroline's house, Celia seems to have accepted their relationship, although Lawrence is slightly harder to please. But there is no doubt about it; Kate is well and truly part of the family.