Julie Perkins
Julie was a straight-talker who called it as she saw it. She was a good person - never intentionally nasty or malicious, she simply told the truth.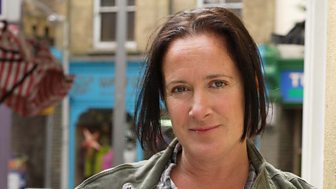 | Fact title | Fact data |
| --- | --- |
| First appearance: | 14th October 2010 |
| Last appearance: | 5th August 2011 |
| Occupation: | Cleaner |
A bit of a geezer-bird, Julie had no airs or graces and was happiest down the local boozer with the lads. She was kind-hearted, liked a laugh and was never intentionally nasty or malicious - but she did call it as she saw it, and had a refreshing attitude to liberating other peoples' property.
You wanna look in a mirror mate!

Julie Perkins
Julie had a lot of front, but scratch beneath the hard outer layer and you would find a vulnerable person who still bore the scars of being abandoned by her mum and desperately wanted someone to love.
She found that in Billy, with whom she rekindled a teen romance. When she revealed that as a teenager, she has had his son who was subsequently adopted, it led them to the door of Lola, their granddaughter, who was also in the care system.
However, Julie and Lola felt threatened by each other and in the fight for Billy's affection, Lola ultimately won. Julie left Walford with a broken heart.
Played by Cathy Murphy