Nick Edwards
A Westminster protégé, Nick is a career politician who descends on Broughty Ferry to wow the locals and pick up what he sees as a safe seat.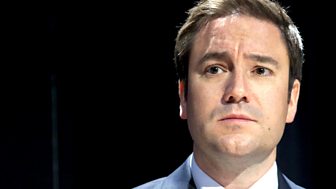 He heads up an impressive operation. Slick, well-funded, highly organised, the Edwards campaign is everything that Bob and Frank are not.
Wet behind the ears.

Bob's View
Nick has come here to win a by-election but no amount of political training could have prepared him for the experience of taking on Bob Servant.
Nick Edwards is played by Rufus Jones.