Clarrie Grundy
Long suffering Clarrie maintains a fierce love for all the men in her life.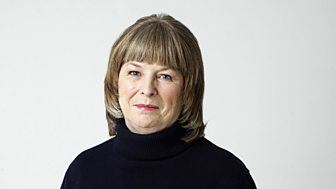 | Fact title | Fact data |
| --- | --- |
| Played by: | Heather Bell |
| Born: | 12 May 1954 |
| Status: | |
| Occupation: | Dairy worker / occasional barmaid |
| Lives at: | Grange Farm |
| Works at: | Bridge Farm / The Bull |
They've each heaped upon her more than her share of trouble and heartache but she would still defend every one of them against all-comers.
Generous at heart, she's had to put aside her reservations about Emma and Nic, and accept that they make her sons Ed and Will (respectively) happy.
She works in the dairy at Bridge Farm but in the summer of 2011 she was mortified to be the unwitting carrier of E coli. This landed several people in hospital and brought her employer close to financial ruin. She resigned, but after several difficult months she eventually returned to the job.
Read a fuller life story, including how she and Eddie got together
Oh Eddie, don't bring them ferrets in here!

Clarrie Grundy
Likes - Caring for grandson George, having an excuse to get dressed up now and again, anything French
Dislikes - The ferrets, most of Eddie's harebrained schemes
Highs - Her surprise trip to Paris with Eddie, Nic marrying Will
Lows - The bitter rivalry between Will and Ed, bringing E coli to Ambridge
Heather Bell
Heather returned to play the part of Clarrie in 2012, taking over from the retiring Rosalind Adams.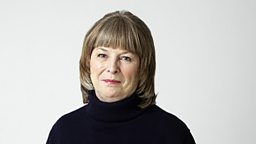 Heather originally joined the cast in 1979, when Clarrie's father Jethro Larkin took a job at Brookfield Farm and moved the family to Ambridge.
Heather has wide experience in radio, television and theatre, having worked in repertory companies all over Britain, in London's West End and in playing many leading roles on television.
Her radio career began at drama school where she was a runner up in the BBC Carleton Hobbs Award for radio drama. She was later was cast as Mercy O'Callaghan, Tracy's au pair, in the long running serial Waggoner's Walk.
The part of Tracy was coincidentally played by... Rosalind Adams!