Tony Livesey
Tony Livesey fronts Late Kick Off in the North West of England.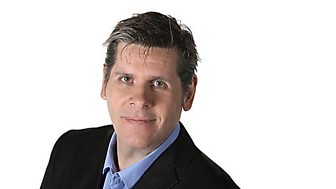 About Tony...
Tony Livesey fronts Late Kick Off in the North West of England.
Tony says: "I'm absolutely delighted to present Late Kick Off. It's always exciting to be part of something which means that Football League fans can see more of their local teams on television but in a way they may not have seen before.
"They'll get to see the goal action but we'll also examine stories and issues of the day from a different perspective, providing high quality sports journalism and comment and analysis from the region's experts."
Local boy
Tony comes from East Lancashire.
Married with two children, Tony has been a huge Burnley fan all his life, and is also a keen swimmer.
His first job as a journalist was with the Nelson Leader newspaper.
He went on to work in the Middle East before editing a national newspaper.
In recent years he presented the very popular breakfast show on BBC Radio Lancashire with Alison Butterworth.
Tony was also a regular pundit on BBC One's Inside Sport alongside Gabby Logan.
He has appeared as a panellist on Have I Got News For You, and also presented a documentary series called Seaside Secrets.
Tony also presents on Five Live.
Talking to the fans
Tony enjoys presenting Late Kick Off:"I speak to so many football fans from right across the North West and there is no doubt they love Late Kick Off.
"It gives every side outside the Premier League their moment in the sun.
"It's a pleasure to present such an intelligent, insightful and fun programme so valued by its viewers.
"And I am in no way biased about Burnley. Up The Clarets!"