North England
SHINE Health Academy, Sheffield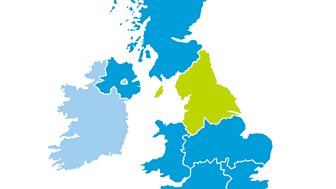 An estimated three million children in the UK today are seriously overweight and at risk of chronic health problems as a result. Those problems range from heart disease, fatty liver and type 2 diabetes (which are all preventable), to the psychological impact: low self-esteem, poor body image and depression.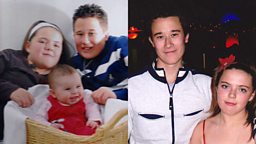 We'd like to highlight the work of SHINE Health Academy in Sheffield which supports 120 severely obese young people per year aged between 10 and 17.
BBC Children in Need awarded SHINE Health Academy a grant of £91,455 in February 2012 to fund the four sessional staff that run their 12-week programmes; as well as the materials, uniforms and training they need, over the next three years.
SHINE's managing director Kath Sharman, a former nurse, explains what the academy does: "We support young people with morbid obesity (above the 99.6th centile on the UK Growth Charts) who are either physically or psychologically disadvantaged. They might have type 2 diabetes, mobility problems, joint and bone problems, asthma, low confidence, anxiety, depression, are self-harming or are being bullied because of their weight.
"Contrary to popular belief, not all obese children are 'greedy and lazy'. Many are facing life traumas such as bullying, abuse, bereavement, depression and they use food to cope with these stressors, just as adults might turn to smoking, drugs and alcohol. We provide inclusive services for obese children and young people with medical conditions, learning difficulties and behavioural problems.
"Our 12 week programme provides young people with the knowledge they need on healthy eating, the benefits of physical activity and emotional well-being. We acknowledge that obesity is a chronic relapsing condition and young people can be supported on our programmes up to their 18th birthday. All this is possible because of the generous grant offer of £30,000 per year for three years from Children in Need."
One of the young people who has already benefitted is Kyle, 16, who also took part in one of Gok Wan's Channel 4 programmes "Gok's Teens".
He said: "I joined SHINE a couple of years ago not long after my sister had joined [see picture]. It was like a brother and sister rivalry to see who could lose the most weight. At the time I was really big. I didn't enjoy things like P.E. at school because I wasn't physically fit enough to run with my friends and I tired very easy. I hated myself because of my size and the fact that I was called fat on a frequent basis.
"When I was 14 I had a 37 inch waist, which for my age and height was huge. I could only wear men's clothes and I couldn't remember ever being a normal size like my friends. At the time I couldn't understand why I was like that as I played football for a club and school, but SHINE taught me that it was what I ate that made me into what I was. I often ate junk and my portions were very big. Now, I have smaller portions than when I was younger.
"Through all of this my confidence sank and I began suffering with anxiety which I also had to address and SHINE helped me to do this."
Kyle took up boxing and learnt how to eat more healthily. He's lost a lot of weight [see the before-and-after picture], but still finds it a daily battle.
"There is still the struggle of resisting things like chocolate and I still have to work at keeping a healthy weight. I am a 32 inch waist and for my height I am in the correct weight category. I have just completed my training to become a community sports leader and I continue to attend SHINE to help teach other young people about physical activity and how this helps to lose weight. I know what it's like to be in their shoes and I really enjoy my new role. My parents never really understood my anxiety properly, even after I had therapy I know it's really hard for young people to take courage to join programmes like SHINE but if I can do it, then anyone can. Believe me, it's well worth it."